School Districts
---
If "doing it all" in your school district means that you are juggling public relations activities, publication design and writing, charter school reengagement, and crisis communications along with your primary role of School District Superintendent, it is time to discover the Communication Solutions Group.
Since 1992, Communication Solutions has provided an economical alternative to 56 cost-sensitive Pennsylvania school districts and intermediate units by functioning as their off-site communications department on an ongoing or as-needed basis.
Coordinate media relations and crisis communication.
Build community awareness via proactive public relations programs.
Creation of annual reports, videos and informational materials.
Develop persuasive social media and advertising campaigns.
Communication regarding teacher contract negotiations and strike situation PR.
Coordination of referendum-related communication campaigns.
Conduct public opinion surveys and focus groups.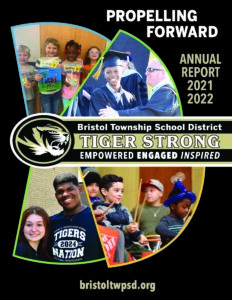 "Since 2015, Communication Solutions has managed our communication through good times and bad, always with expert insight into how to ensure our messages are heard, seen and understood. Their 24/7 accessibility has been indispensable to our busy school district." 
– Dr. Melanie Gehrens, Former Superintendent Bristol Township School District
Recent School District Projects:
Click on an image to see full project (pdf).