Fire & EMS
---
We assist volunteer fire department and EMS in recruitment and retention. Whether a client needs a new brochure or a high-visibility marketing campaign, Communication Solutions can help.
Design a captivating website for volunteer inquiries.
Create strong brand development for the website, brochures, displays and banners.
Generate positive publicity in local media outlets through press releases and media relations.
Reach new volunteers and recognize current ones with an effective social media campaign.
Deliver messages to residents directly by writing community newsletters and annual reports.
Produce dynamic volunteer videos for public service announcements, cable ads and social media.
Build awareness of volunteer opportunities and handle the organizing during fire department participation at community events.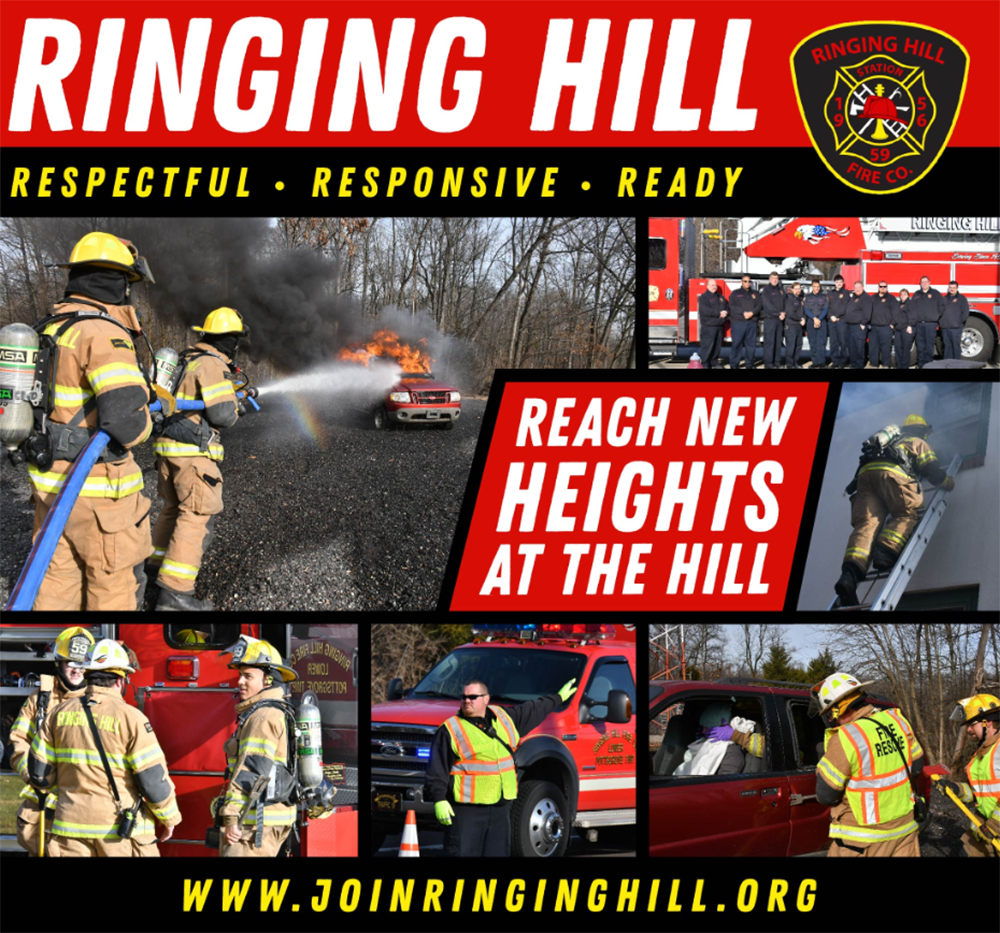 "During the first fiscal year of our S.A.F.E.R. grant, Communication Solutions Group's hard work afforded us the opportunity to have 49 new inquiries for membership with 27 of them joining the ranks of our company. Without their guidance, we would not have been able to gain the quality and quantity of new members that we have. The team at Communication Solutions developed and implemented a well-rounded recruitment program that reached out to our community, in the age ranges of 16-45 years old, who are interested in the many aspects of volunteerism that our company has to offer. We look forward to working with Communication Solutions in the remaining years of our grant to strengthen our volunteer base."
– Derek Dry, assistant chief and recruitment and retention committee chair,
Ringing Hill Fire Company.
Recent Fire & EMS Website Projects:
Recent Fire & EMS Print Projects:
Click on an image to see full project (pdf).